CDA UAE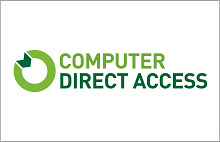 CDA delivers the latest technical solutions to the world and we use best practices that are adopted worldwide. We are your best option for a various array of products, solutions and client relations.
CDA is a Titanium Dell partner and Enterprise Vmware Solution provider. As a Solution Integrator we are authorized reseller and service provider for a range of brands.
CDA commenced operations in Dubai, UAE in 1994, and in order to support its prestigious clients, it has opened doors with launching a new branch in Abu Dhabi in October 2005. Currently CDA is one of the leading information, and communication technology service providers in the UAE and we are equipped with highly skilled resources that provide our clients with robust, cost effective, and secure IT solutions. We cater to various segments of the market such as the Education Sector, Advertising, Hospitality Industry and several Industrial, Commercial and Governmental bodies in the UAE.
We take pride on our reputation in providing solutions to our clients utilizing:-
• State of the art technology and systems Integration
• Open Systems Architecture/Environment
• Portability on any Platform
• Networking solutions (WAN/LAN) for Voice and Data
• Complete Storage and Security Solutions
Our Strengths are:-
• Code of Conduct
• Integrity
• Team work
• Responsibility
• Employees
• Technical Knowledge and Certifications
• Presentations
• Delivery of our Services & Support
CDA Dubai Email: info@cdauae.com
CDA Abu Dhabi Email: information@cdauae.com
Midis Group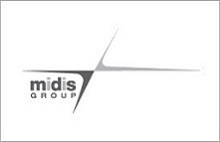 With more than 5000 professionals, over 50 of the world's leading IT suppliers, and a solid 50-year track record of performance and reliability, the Midis Group is an international organization comprised of over 150 companies across the emerging markets of Europe, the Middle East & Africa.
The group is known for its advanced offering of ICT services and consultancy, system integration capabilities, software and hardware solutions, and distribution coverage, along with Data Center capabilities, IT infrastructure and power solutions.
The Midis Group was named in 2006 as one of the World Economic Forum's initial 100 Global Growth Companies.
The group focuses on providing the best in services, with integrity, to vendors, partners, and customers across the destinations it serves.
Website: www.midisgroup.com
Email: info@midisgroup.com
MDS UAE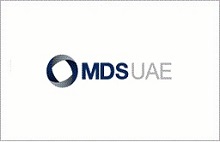 MidEast Data Systems UAE (MDS UAE) is a holding company that has more than 24 companies under its umbrella operating in the United Arab Emirates.
With its Head office in Abu Dhabi, MDS UAE is one of the leading Information Technology companies in the UAE. With over 35 years of experience, MDS has been nominated by IDC as the number one IT Services Company in the UAE for many consecutive years.
MDS UAE in turn is part of the dynamic international Holding MIDIS Group which operates all over Central East Europe, Middle East and Asia.
The company's organizational structure and financial capability make it an ideal partner for both, leading companies who share MDS's goal to expand the market it serves, and for clients who are actively seeking suppliers that offer expertise and highly focused commitment to their markets.
The companies under MDS UAE cover the below fields:-
• System Integration
• Data Center / Critical Infrastructure Consultancy, Integration & Operation
• Software Solutions & Professional Services
• Computer Systems & Networking
• Stand by power Systems & Telecom Shelters
Website: www.mds.ae
Email: mdsauh@mdsuae.ae
Mission, Vision and Values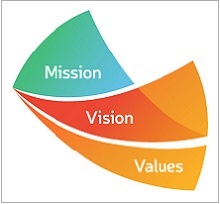 Our mission is to deliver the ICT and Security solutions that embrace simplified integration processes and industry wide best practices and framework in order to offer the best business and personal computing experience to businesses, organization, students, educators and consumers in the UAE and throughout the middle east through its talented team of sales and technical professionals. We aim to be the most successful computer company in the UAE at delivering the best customer experience in markets we serve.
Our vision is to create benchmarks in the line of ICT and to be the leading provider for ICT solutions, services and security.
Our Values is to build long-lasting relationships by placing the highest priority on our core values of integrity, reliability and quality.
Our Approach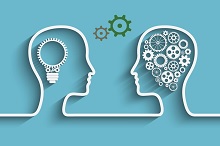 Our experiences and expertise are what set us apart from our competitors. Clients are never just another project to our team because we greatly care for our client's satisfaction. Our motto is "We get directly to the point". We take the time to understand your business and your pain points so we can create a strategy to reach your company's full potential and vision. Our clients receive the talent and knowledge of a large corporation and the personal attention of a small company.
Our Clients are our priority because they are at the core of what we do. We are honored provide Apple and Dell business solutions to support a wide spectrum of government and private sector industries.
We work hard every day to ensure that our clients are getting the best solutions that are tailored to their specific business needs. We are a company that you can trust and we have years of experience in designing, implementing and managing successful IT solutions. Our team takes pride in utilizing cutting edge technology to execute the deployment of next generation solutions – on time, on demand and on budget.
Let us provide your company with true end-to-end integrated business solutions, enabling you to use information technology strategically.
What We Do
CDA is currently catering the various segments listed below:
• Educational Sector.
• Government Sector.
• Private Sector.
• Oil & Gas.
• Hospitality Sector.
• Industrial Sector.
• Banking & Finance Sector.
• Health Sector.
• Media & Marketing Sector.

Some of our Services include:
• Data Center Design and Implementation.
• Disaster Recovery Solutions.
• Security.
• Risk Assessment and Security Audits.
• System Integration Services.
• Turnkey ICT solutions for small, medium and large enterprises.
• Network Implementation and support.
• Storage and Back-Up consultancy and implementation.
• System & Server Management.
• Service Desk Management Services and Framework.
• Project Management and consultancy.
• Training & Development Services.
• Migration.
How We Work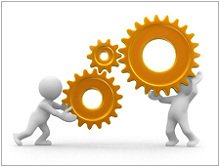 We have years of IT experience and knowledge that was gained through working with a vast array of technology and solutions as well as businesses of all sizes and in a variety of industries. With our expertise and extensive research of how other top IT consultants help customers maximize their investments, we have developed best practices that we utilize for every project.
Part of those best practices are based on an understanding that the most effective IT solutions are those that help customers enhance their business not restrict it. The latest and greatest IT solution may not be the best choice for a business that is unprepared for the changes that can occur when new technology and processes required for utilizing that technology are introduced. We make sure the cure is not worse that the disease bydesigning an IT strategy that takes into account where a business is and where it can go realistically.
There are times that a customer needs to modernize and to take advantage of technology that has become a requirement to successfully conduct business in the market of today and tomorrow. Whether we recommend and implement a "spring cleaning" approach or step by step approach to modernization, we do so with sensitivity to the challenges that each business faces externally and internally.
Our Promise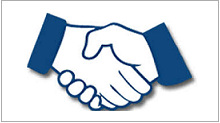 Our promise to you is that we are here to serve you. We promise that you will get value out of our scalable business solutions along with products and services and that will help you do more with less. We promise that we will listen to you, consider your enhancement suggestions and try to accommodate you whenever possible. We promise to deal with you fairly, openly and with integrity.
We can't promise that we will do everything right or perfectly or always on time (after all, we are human). But we will try our very best to give you 100% satisfaction to make you happy!